เครื่องจักรอุตสาหกรรม เครื่องกัด เครื่องมิลลิ่ง เครื่อง CNC
CNC Machining Center
สุทอง แมชชีนเนอรี่
● เรายินดีให้คำแนะนำโดยทีมผู้เชี่ยวชาญ 02-896-1818
● สามารถเข้าชมทดลองเครื่องจักรได้ที่โชว์รูม
( จันทร์-เสาร์ เวลา 8.00-17.00 น. )
● บริการหลังการขาย สุดประทับใจ
ขนส่ง ติดตั้ง อบรม พร้อมใช้งาน
เรามีทีม Service ดูแลบริการถึงโรงงานของคุณ


● PIA Series products are suitable for : light cutting aluminum,copper processing,
drilling,milling,tapping for profile processing.
● PIA Series : Suitable for Drilling, Tapping, Machining Long Aluminium Profile such as Door edge, Window edge, Furniture strip
● PIA Series + Rotary Table 360degree(4th axis) : Suitable for Automotive parts accessories such as Roof rack, Bumper, Side step, etc.
Since these parts need to be drilled, tapped and machined for more than 1 side, therefore the Rotary table (4th axis) will facilitate the user
for processing these parts. It can reduce Production line setup time.
< Sample processing VDO as below >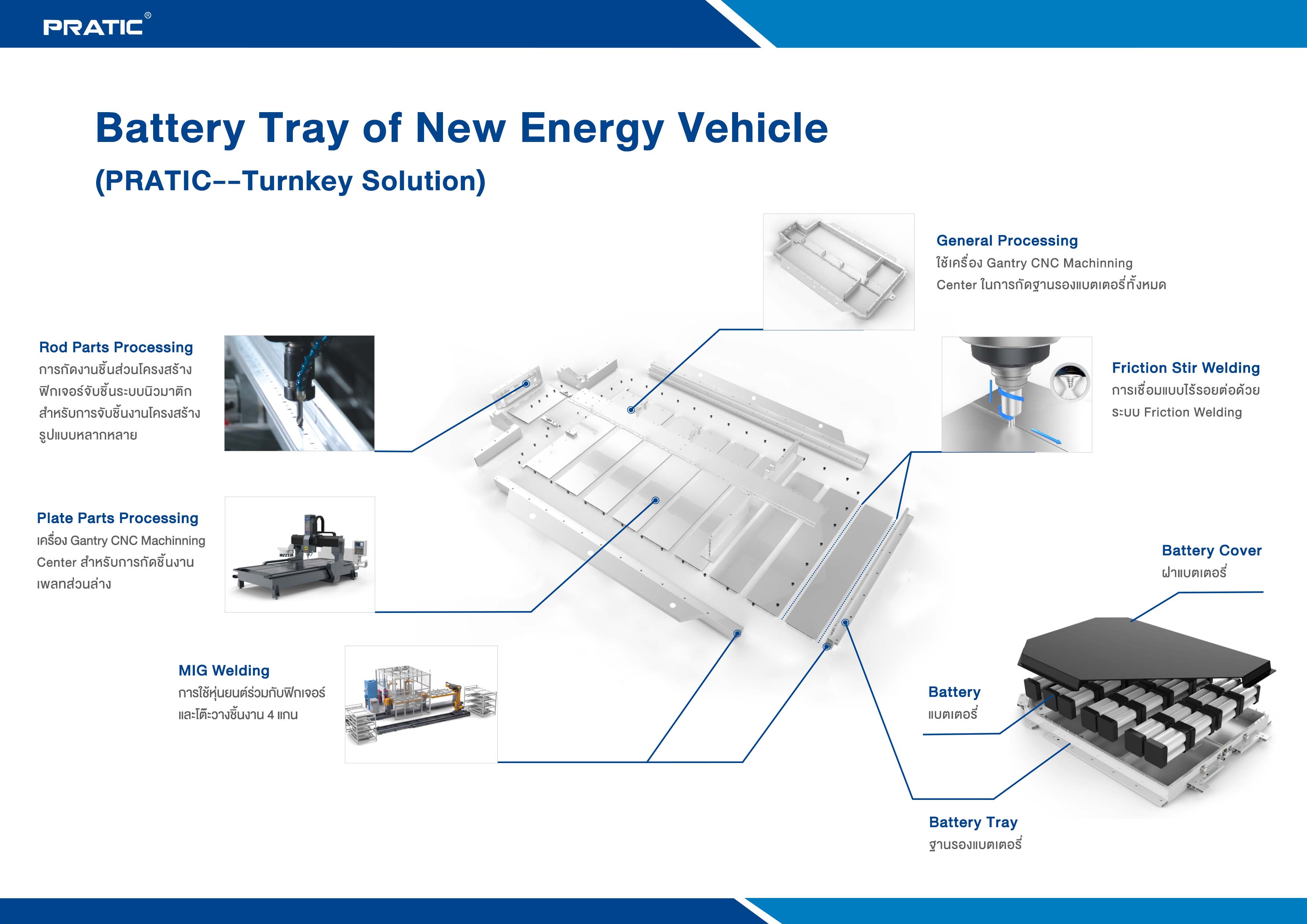 Model
PIA Series
Stroke
X Axis
mm
2500 ~ 6500
Y Axis
mm
400
Z Axis
mm
400
Spindle
Spindle speed
rpm
12000 / 15000 / 20000
Spindle taper
mm
BT30 Ø100 (Outer diameter)
Tool
Tool magazine
Arm type
Pull studs format
Capacity of tools magazine
pcs
16
Tool change time
sec
3
Moving Speed
X Moving speed
m/min
60
Y/Z Moving speed
m/min
28 / 28
X/Y/Z Feeding speed
mm/min
15000
Power of Motor
Spindle driven motor
kw
9
X/Y/Z Driven motor
kw
X axis 3.1, Y/Z axis 2.7
Lubricating System
Lubricating system
Automative Lubricating
Cooling system
Water cooling system
Precision
Position precision of X axis
mm
0.05
Position precision of Y/Z axis
mm
0.02
Repeating position (X/Y/Z)
mm
±0.01 / 300
Size of machine
Air pressure
kg/cm2
6
Operation system
Siemens / Fanuc
Height
mm
2600
Area
mm
4600~9000 x 2500
Weight
kg
7000~11000